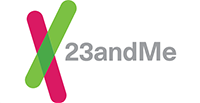 I've always thought it would be cool to have my DNA analyzed by 23andme. I think it would be neat to see the most fundamental fingerprint of my identity even if I never have any use for it. I've always been fascinated by genetics and chromosomes. So I thought it was really awesome when I learned there's a way you can get a poster of your DNA string. I'd love to have one of these for each of my sons and my wife and me to see how similar they are.

It looks like they sell pillows, too, which — for reasons I cannot explain — seems weird to me.
Did you know that The Wirecutter has a Pinterest page? One of the editors there has been curating a list of Gift Ideas: For the Citizen Scientist and it's chock full of great stuff like this.