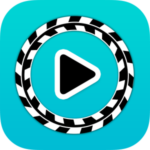 If you have children and an iPhone, drop everything and go download SnapThread right now. It is a positively fantastic and simple video-editing app that lets you stitch together and share Apple's Live Photos into quick little movies to share with friends and family.

I've been mostly annoyed with Live Photos since they were introduced. They never seem to import to Photos properly, they take a lot of space, and I haven't found them to be that much "fun". Nine out of ten times when I took a Live Photo it was by mistake and I kept getting frustrated with Apple for toggling whether Live Photos are enabled by default when I open the Camera App seemingly at random.
But Becky Hansmeyer's SnapThread makes these little three-second mini-movies worthwhile. It's what Apple should have done in the first place. You can rearrange, edit, export, and share your new movies with ease. And it's perfect for parents. Go download it now and you'll agree.