September 3rd, 2009 @ 8:52 am PDT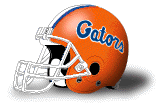 For the first time in about 200 years [ed. note: may be an exaggeration] I will not be managing a football pool this season. Though I love-love-love participating in them, running one is an albatross around my neck for months. Even with a great web service like officefootballpool.com to help track everything, it is simply too much work. In addition to having to pester everyone to make their picks and submit their dough each week, I tend to be fanatically paranoid that I'm going to botch the payout or someone is going to accuse me of skimming. And I also dramatically prefer college football to the NFL, yet the majority of bettors are only interested in picking the pro games.
So this year I am simply going to manage a Yahoo! college pick 'em contest. I haven't yet decided what the Grand Prize will be, but since (a) it's free, (b) it's free, and (c) I don't have to pay for it, that's the way I'm going to go. If you want an invitation, just drop me an email.