You've got a little more than three weeks to finish your Christmas shopping this year. Here are ten great ideas for covering your bases.
Your Guy Friend with an iPhone
Incase Gun Metal Slider Case

This is the absolute best iPhone case on the market. I've had mine for about six months now and there's not a scratch on my phone. The volume, power, and vibrate buttons are easily accessible and — unlike some soft cases — it's smooth as silk sliding into the pocket of your jeans. You don't need to remove your phone from the case to charge it, either. And it's a very masculine gunmetal gray; the perfect gift for a guy.
The Cyclist
Comeback 2.0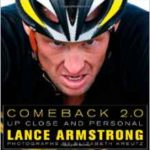 Unless you're a cyclist, too, you have no idea what kind of shoes they wear, what size spandex short shorts they wear, what size helmet they wear, or whether they need new fingerless gloves. Getting a gift for a die-hard bicyclist is tough work. But if there's one thing that certain, it's this: Every (American) cyclist loves Lance Armstrong. So take the easy way out and get your favorite rider his coffee table book. Comeback 2.0: Up Close and Personal "is Lance Armstrong's first-person photo-journal of his 2009 comeback season with the goal to take the LIVESTRONG message around the world. Heavily illustrated with color photos and text, Lance will take readers on a thrilling ride through his dramatic comeback year."
The Golfer (Dad)
Golf Digest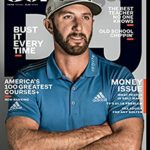 Yeah, you could buy the traditional golf gifts, like balls or tees or club head-covers, but he likely already has lots of those. And he's not going to think of you every time he grabs another Titleist and slices it into the wrong fairway. A much better idea is a gift subscription to Golf Digest. It's full of great tips, and every month he'll think of you for this year-long present.
The Mac Traveler
Apple MagSafe Power Adapter

I use my MacBook Pro as my primary computer at home and at the office. It is so much easier to have a power supply in both places; it would be a daily pain in the ass to unplug the power adapter every time I leave the office. So I have one adapter at the office, one at my desk at home, and I keep a spare in my laptop bag for traveling. Trust me: This is a terrific gift for anyone that lugs a laptop all the time.
The Gamer
Xbox 360 Wireless Controller

If you've got a video gamer in your life, I can guarantee that at some point he's going to wish he had an extra controller. Having a spare is crucial, especially over the holidays when there are friends visiting and you want to show them how easy it is to steamroll defenses with #15. (True fact: They tend to break when you throw them on the ground and stomp on them after giving up a touchdown late in the game.)
The Kid at Heart
Schoolhouse Rock!

This is a great present for anyone in their mid-to-late 30s. The Amazon description says it best, "It's a good bet that any American kid growing up in the '70s or '80s learned some elementary lesson from the seminal musical series Schoolhouse Rock!. Airing from 1973 to 1984 (and often revived), the ABC Saturday morning shorts effortlessly introduced kids to grammar, science, multiplication, money, and American history–three minutes at a time. In one smart, comprehensive 2-disc set, all 46 songs and plenty of extras are collected." Conjunction Junction, What's Your Function?
The Newlyweds
Ginsu Knife Set

There's nothing as valuable as a good set of knives in the kitchen. When your friends got married, he probably had three or four crappy steak knives that he stole from Outback and she probably had three or four acceptable pieces of kitchen cutlery that she grabbed at the grocery store when she realized she needed to slice cucumbers with something sharper than a butter knife. Buy them a decent set of knives and they'll think of you every night while preparing dinner. You don't need to go crazy and spend $1000 on the Porsche-model super-set, either. This $50 collection is perfect for the newlyweds.
The Weightlifter
Harbinger Pro FlexClosure Wash & Dry Gloves

I've got a pair of these and I love them. All the weights at my gym have diamond-rough hand-grips, and these make it much easier to lift without getting blisters and callouses. You can throw them in the washing machine when they start to get that "not so fresh" feeling and they retain their shape and flexibility wash after wash.
Grandma
Women's Plush Microfiber Slippers

Let's face it: Grandma doesn't need a DVD player or a new set of floor mats for her '87 Oldsmobile. She's not going to use an espresso maker and a copy of Microsoft Office is just a plain bad idea. There's only one thing to get your grandmother safely, and that's a pair of slippers. Something as-yet-unexplained by science happens to a woman's genes after the age of 60 that causes them to simply adore a good pair of slippers, so don't even bother trying to get creative. Just get her what she wants.
The Science-Fiction Lover
The Ultimate Hitchhiker's Guide to the Galaxy

Douglas Adams' collected Hitchhiker's trilogy is absolutely brilliant. All five books in the "trilogy" are side-splittingly hysterical and should be considered must-reads for any science fiction lover. I first read them in college, but they're a great gift for anyone from your cousin in high school enthralled by the Twilight books to your recently-retired mother-in-law with a crush on Han Solo.