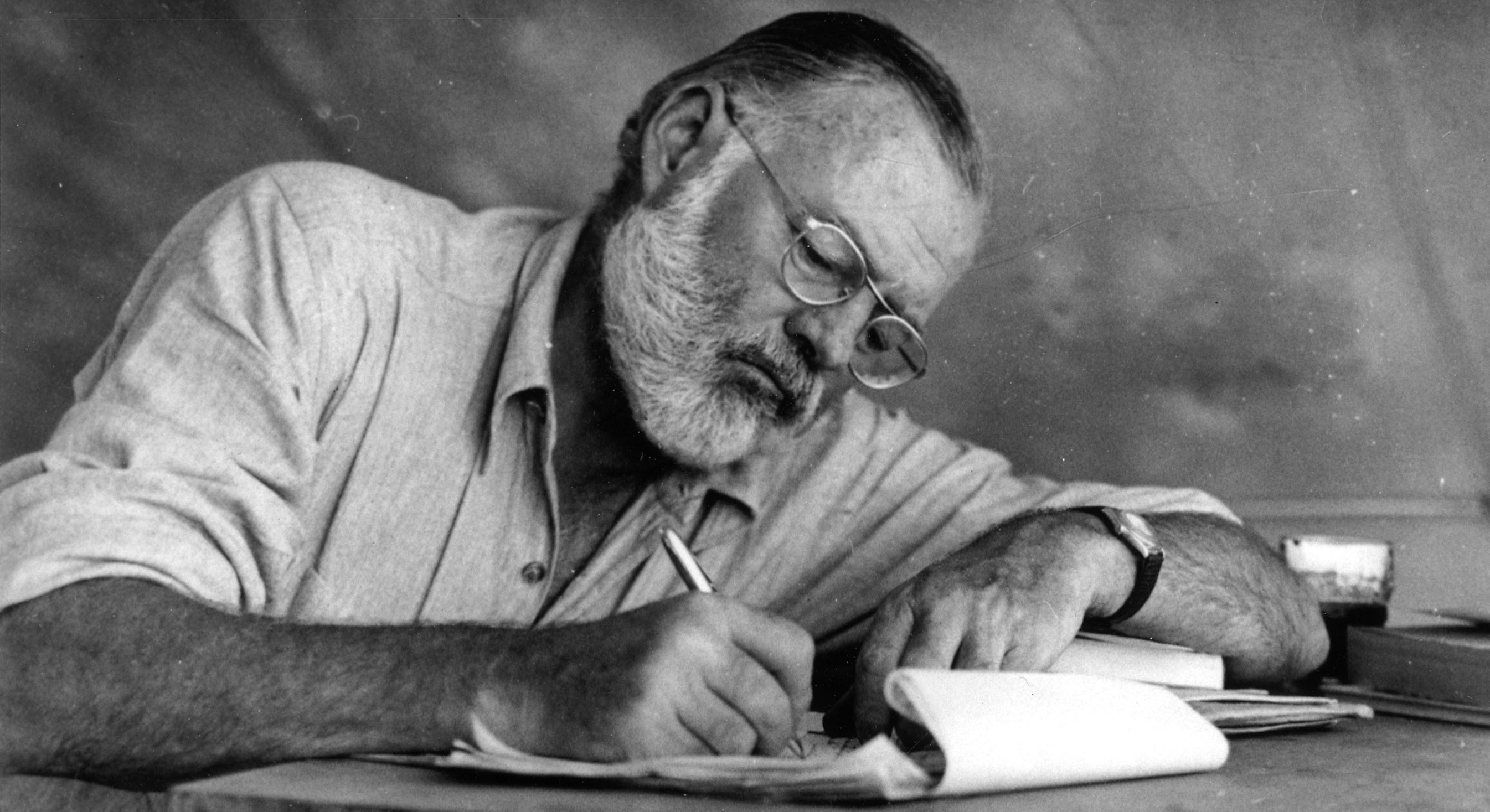 Note: This post is part of The Hemingway Collection, an archive of essays, images, and hyperlinks to interesting articles about the great American author.
The JFK Presidential Library and Museum has just released fully digitized copies of Ernest Hemingway's mother's scrapbooks, which chronicle the writer's childhood and adolescent years in five volumes.

The scrapbooks … juxtapose [her] observations and notes with photographs, drawings, and other ephemera … [She] recorded all of the bits of baby talk that she found brilliant and (as she wrote) "spontaneous and original." She called Ernest "Mama's little mink" and delighted in their confidential conversations.