I read Happy Yoga the week before my birthday, and then in July I read Bad Monkey, World War Z, and In the Heart of the Sea: The Tragedy of the Whaleship Essex1. Two non-fiction and two fiction is a pretty good balance, I think.
A twenty-something David would never believe it if you told him reading only four books in a month was a big deal. But at forty — and after having not read a single book in well over a year — I'm happy about it. Right now I'm reading an anthology titled Classic Sailing Stories. (I try to knock out thirty pages each day.)
What do you think about that, Supes?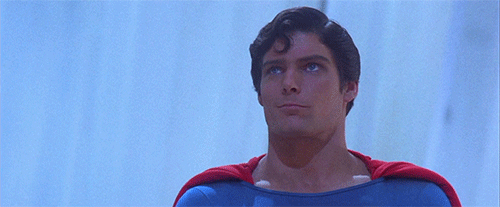 I hit the pavement this morning to kick off August with style:
I just ran 5.03 mi @ a 8'58"/mi pace with Nike+. http://t.co/7ypImBgp8D #nikeplus

— David Vincent Gagne (@davidgagne) August 1, 2013
The shuffle gods frowned on me for not running much in July. I was punished with a set list that made no sense at all.
---
1 A few weeks ago I saw Ron Howard tweet something about a whaling museum in New Bedford and I thought to myself, "I bet he's going to make a movie about the Essex." At that point I only vaguely knew the story of the doomed ship, primarily from reading the back cover of the book my dad gave me which has been sitting on my bedside table for a half-dozen years. And I was right!