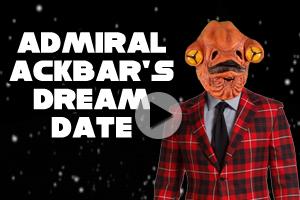 Admiral Ackbar's Ads bills itself as "The #1 source for Admiral Ackbar commercial parodies on the 'net!" and it's tough to argue that claim. It's tough to describe this site at all, actually.
via @GetDevastated
---
One

Response to "It's a Trap!"
"Man! That's a great deal on an Ackbar mask. Shoul I get it? Maybe it's a trap"

1. Ackbar mask
2.???
3. Profit!
New comments are disabled on this post.