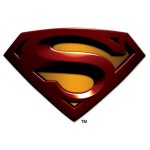 Superman – The Movie — 1978
Superman II — 1981
Superman Returns — 2006
That's it. Those are the only three that matter.
I just couldn't do it. I couldn't include III or IV or 2013's Man of Steel (which I never saw).
---
One

Response to "#FridayFive: Superman"
Superman Returns? That's one of the worst movies of all time!
New comments are disabled on this post.