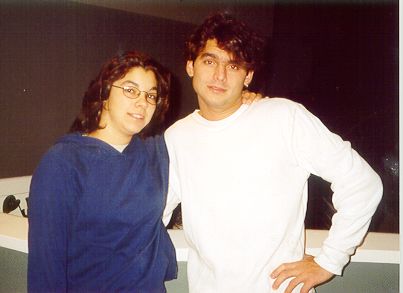 I am back from Florida and have a million things to do (and blog!) but I quickly wanted to wish a very special happy birthday to my little sister Jenny today. I got to spend some time with her and mom while I was in the humidity sunshine state this weekend and, as always, I was awestruck at just how incredible a person she is. Jennifer A. Gagne is the world's best little sister ever and I love her to pieces. She's about to embark upon yet another whirlwind tour of the Eastern U.S. and I wish her luck and fun (and safety from bears). Go Jenny!
---
Responses to "Jennifer A. Gagne"
You missed the good weather by a week. It's 10 degrees cooler this week with very low humidity — it's been bliss!

Nice to have you back, David.

WE MISSED YOU!!!!! (and your blogs)
Hope to have you over soon

Great to have met you in Florida..and talk to you at the Atlanta Airport.

Let me know when you post those PIX of the wedding…would like to have some/see some.
New comments are disabled on this post.