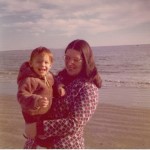 I spent a half-dozen painful hours on the phone exactly one year ago tonight. My mom had been rushed to the emergency room and I was desperate for answers. The hospital had told me she was fine; she had a urinary tract infection which was causing acute temporary dementia, but they'd given her some antibiotics and sent her back to the assisted living facility and told me not to worry. When I asked the nurse for a list of her medications, she told me mom was being administered a drug called Risperdal.
That was a big deal because just a few days before that I had gotten confirmation from the assisted living facility that under no circumstance would they give her that drug. (She'd been given it months prior and had a bad reaction to it.) I spent the night on the phone with multiple nurses and administrators at Woodland Terrace, begging them to tell me what was happening. I was in tears and asking to speak to anyone who would help me. They told me that I needed to call back on Monday morning and rudely hung up on me. I would call again and beg and again be rebuffed and again be told nobody would speak to me and again they hung up on me.
My wife called and begged for answers on my behalf. They told her that they wouldn't give her any information because she wasn't listed as a contact, even though I was very certainly listed as a contact and they wouldn't give me answers either. I asked if they'd simply confirm or deny whether she was being given the drug which they had asked for my permission to give her (and I had refused) and they told me I needed to speak to an administrator. They told me the administrator I knew — a lovely woman who'd spoken to me a dozen times in the previous several weeks — was no longer employed there, and they refused to tell me even the name of the new administrator. (And their website hadn't been updated yet; it still listed the woman I knew.)
I begged for someone to just please understand that I was a son asking for information about my mother and I was told I needed to call back on Monday and speak to an administrator. I said, "That's not going to do me any good if she's dead on Monday!" The nurse hung up on me.
I spent several hours on the phone with the Florida Department of Children and Families and managed to have them send an "investigator" to the facility on Saturday. But because of some absurd Florida law, he was unable to tell me anything about his visit or even to confirm that he went. (I learned later that he did, in fact, visit Woodland Terrace that Saturday; I've never been informed anything else.)
On Saturday, August 11, 2012 I ran 5.15 miles in fifty minutes and twenty-six seconds. I stopped at one point and got in an argument with a guy and his girlfriend. They had stopped traffic on Pico by jaywalking and then the guy was flipping birds at cars who honked at him. I told him he should be ashamed of himself and that he was the one in the wrong. At first he was a complete jerk; he even made a rude remark about my Mickey Mouse t-shirt. But after we argued for a few minutes, eventually he apologized and said he was just trying to look tough for his girlfriend. We actually shook hands and he said he'd been having a rough day and I felt bad for him.
It was a gorgeous, sunny day.