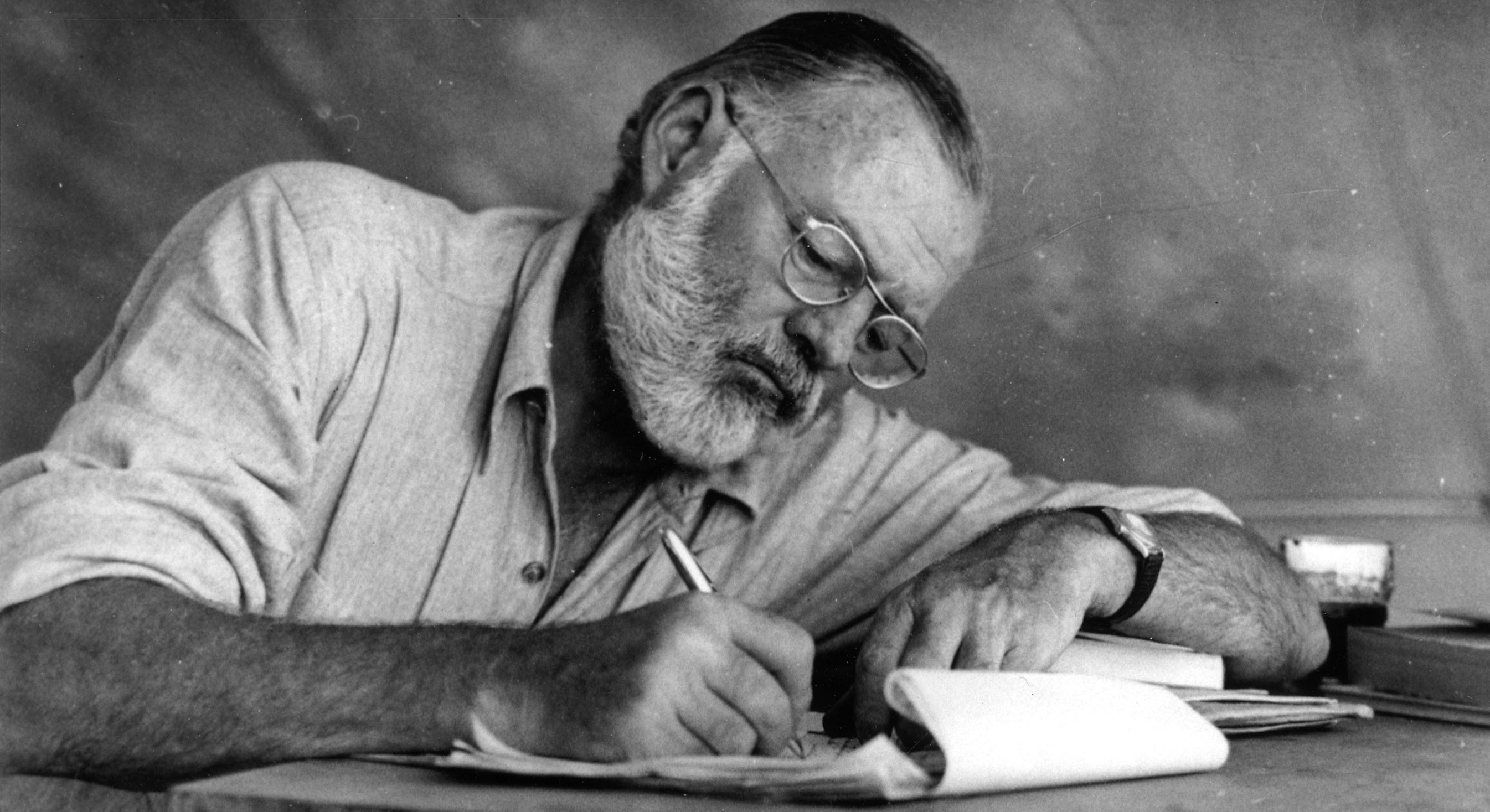 Note: This post is part of The Hemingway Collection, an archive of essays, images, and hyperlinks to interesting articles about the great American author.
An essay on For Whom the Bell Tolls by Nathan Kotas

This novel has a much different feel from the previous writing of Hemingway's earlier works. The subtlety of the book and the incredible descriptive scenes are unseen in earlier works and unmatched by other authors. I understand why the critics have called this book Hemingway's masterpiece and I am convinced myself that this seems to be the most complex of the Hemingway novels read to date.
The story itself is not complex, but the relationships of the characters with the environment and with each other coupled with Hemingway's command of description and understanding make the book a monument to read.
Hemingway could not have gone from Green Hills of Africa and the character in that novel to For Whom the Bell Tolls without To Have and Have Not in between. The Hemingway character in GHA is in an environment, but he cannot control it and remarks about how little effect he has on it. Harry Morgan of To Have is in an environment, but feels it controls him and despite what he does different, the cycle controls him and cleanses him like the river in GHA. Robert Jordan put himself in the Spanish civil war and has control over his actions and believes in what he does. He is the first major character with a defined mission, in this case blowing up the bridge, and he uses this as a wall to buttress himself against. The language and actions of Robert Jordan are realistic and subtle, but at the same time convey volumes of information. This is very different than the explicitness of Up in Michigan, one of Hemingway's first works. His writing is becoming very refined: saying more by writing less.
---
One

Response to "For Whom the Bell Tolls"
It is true that this has a different "feel" than any of his previous works, but one has to realize that he wrote it with a different purpose than some of his other novels; at this time he was in need of money so he essentially "spiced it up" for it to sell well. Was it a bestseller because of the clarity of the characters' interactions, setting, and descriptions, or because he made it an enjoyable and spiced up – more so than he regularly would? I agree that initially Jordan believes in what he is doing – for the "cause". But as the book progresses, he becomes disillusioned and starts to act on behalf of the people – a sort of band leader.
New comments are disabled on this post.