My five-mile time last night was 47:16. That's not exactly stellar, but I'll take it. Thirty miles down, 1,795 to go.
I have a playlist on my Nano with about 75 songs on it. They're all great "running" songs, either because of the tempo or just because they're motivational. Here are the tracks I heard last night on my route.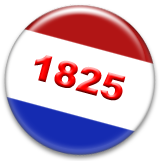 ---
One

Response to "Running Playlist"
I suggest giving a listen to "Podruner". The DJ puts together various mixes at a fixed BPM just for runners. Find a BPM that works for you and it will help you maintain your pace!
New comments are disabled on this post.