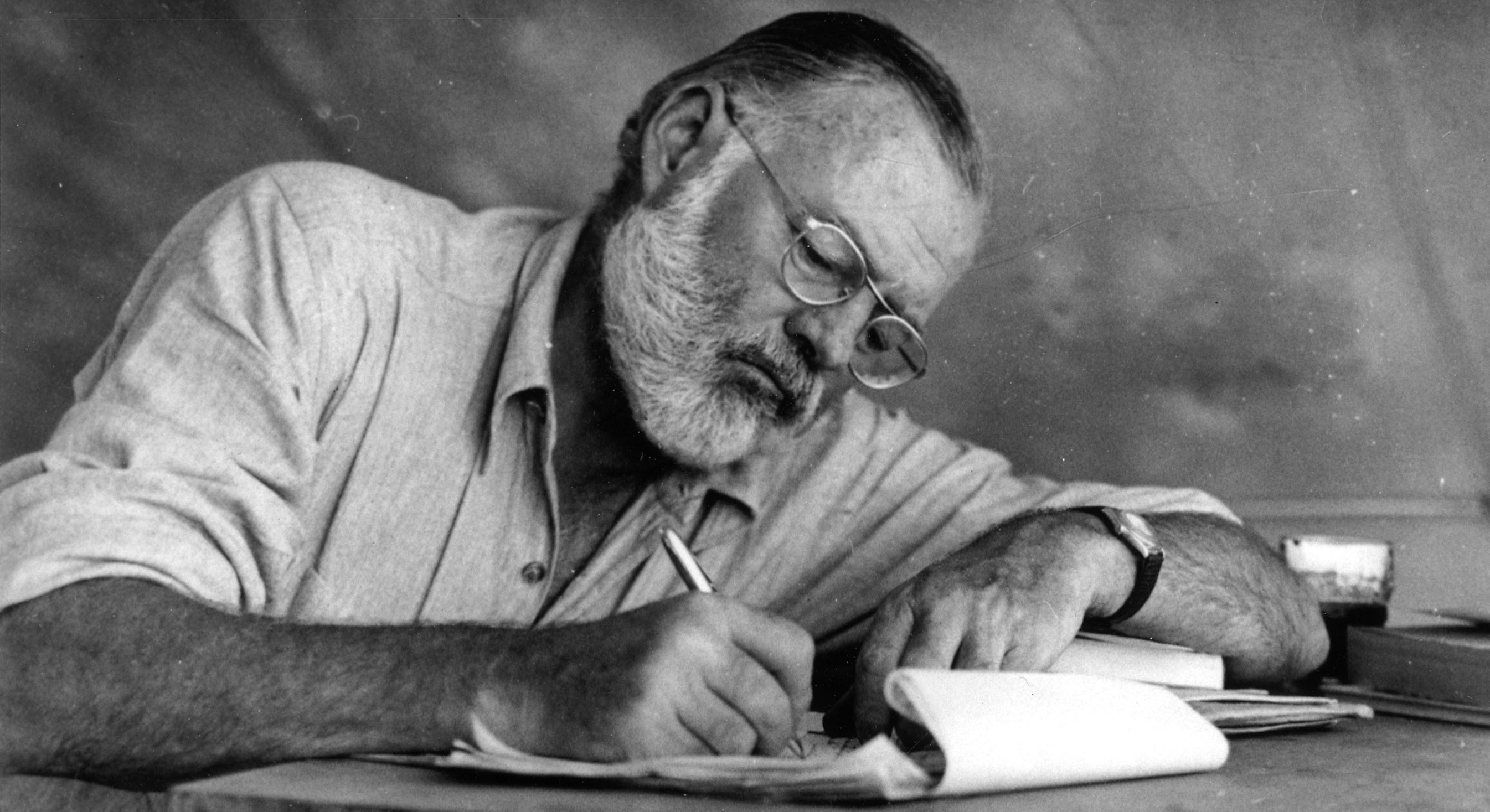 Note: This post is part of The Hemingway Collection, an archive of essays, images, and hyperlinks to interesting articles about the great American author.
The extended text of this entry (click 'more') contains a listing of all of Hemingway's books with links to essays about them.
For a chronology of short stories and related essays, visit The Short Story Collection.

Three Stories and Ten Poems (1923)
In Our Time (1925)
The Sun Also Rises (1926)
The Torrents of Spring (1926)
Men Without Women (1927)
A Farewell to Arms (1929)
Death in the Afternoon (1932)
Winner Take Nothing (1933)
Green Hills of Africa (1935)
To Have and Have Not (1937)
The Fifth Column and the First Forty-Nine Stories (1938)
For Whom the Bell Tolls (1939)
Across the River and Into the Trees (1950)
The Old Man and the Sea (1952)
Posthumously:
A Moveable Feast (1964)
Island in the Stream (1970)
The Dangerous Summer (1985)
The Garden of Eden (1986)
---
Responses to "The Collection"
I need the entire short story of Hemingway's "The Undefeated" and Gambler, Nun, and Radio." I need them from the internet to print them out. Thanks

Does such a site exist that has any, if not all, complete works by Hemingway? Even if it's just one full short story, I'd like to read something by him. Please let me know. Thanks.

dear friend, Is hemingway written anything like 'winter takes nothing' or else 'winner take nothing'. ur site is saying a new name for hemingway's shortstory Is i have read a shortstory with typographical error in his title?

hello i need help!!!i have to write an essay for ernest hemingway's short story called "I guess everything reminds you of something" could somebody help me thanks by

Any essay on the capital of the world?
New comments are disabled on this post.